The Indian economy is on a robust growth trajectory and boasts of a stable annual growth rate, rising foreign exchange reserves and booming capital markets among others. With government efforts like
'Make in India' and policies for promoting investments in the country, India is poised to become a top global destination for Foreign Direct Investment.
A focus on education, job creation and skill enhancement in 25 key sectors and an emphasis on infrastructure improvements with 500 university level institutions, 74 per cent literacy rate and a number of SEZ's operating all over the country, make India one of the best places for doing business.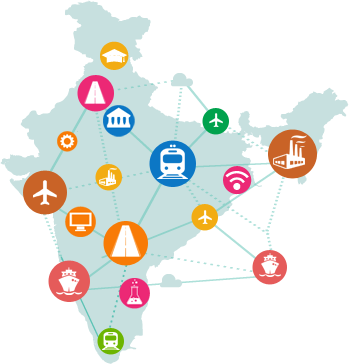 India a preferred business destination
An abundance of natural resources
A strategic location near South East Asia, the Middle East and Europe markets
Supported by a strong road, rail and seaport infrastructure and bolstered by 125 airports including 11 international airports
India has a young population, with around 65% in the age group of 15 to 64 years.
The country's GDP grew by 7.9% for the 10 year period ending 2012–13, despite the global economic meltdown of recent years.
The e-commerce market in India has enjoyed phenomenal growth of over 40% in the last few years from US$3.6b in 2009 to approximately US$10b in 2012.
The new Companies Act 2013 legislation will greatly impact doing business in India
Growth of the service sector, reliance on domestic consumption
Growth in infrastructure
Make the most of this India opportunity with professional inputs from experienced and qualified knowledge partners like us who can ease the process of setting up and establishing your business in India. Researched updates will keep you abreast of the latest developments to help you cope with legislations and policies, statutory, financial and reporting compliances; tax audit requirements and disclosures in accordance with the provisions of Indian Income Tax Laws and International Foreign Reporting Standards (IFRS) audits in accordance with GAAP.
As knowledge partners, we don't just implement and monitor entry strategies to India but also help you navigate the complex regulatory environment with relative ease. Through due diligence in compliances, we identify and decode red tape snags, interpret and simplify taxation rules and analyze and overcome thorny land acquisition laws to get the necessary approvals.
India's growth potential much higher than 7 per cent, says Nouriel Roubini
India has a growth potential much higher than seven per cent and can grow at around eight to nine per cent with the reforms being undertaken by the present government and their quick implementation, according to American economist Mr Nouriel Roubini.
Indian growth robust powered by domestic engine, says Nomura
India's GDP growth is likely to pick up to 7.8% in fiscal 2016-17. Despite weak global cues, India's growth is expected to continue in the next fiscal year mainly due to robust domestic economic environment powered by rising disposable income, a normal monsoon and public infrastructure investment by the government, according to Nomura research.
21st century will be India's: Virginia Rometty, IBM

IBM's Chief Executive Ms Virginia Rometty expressed her growing confidence in India by predicting that the country will be the centre of cognitive shift or the fourth technology shift driven by artificial intelligent systems like IBM's Watson, summarising that the 21st century will come to be known as the Indian century.
India's economic growth rate should pick up to 7.5 percent in the 2016/17 fiscal year.
"The broad message is that India's growth trajectory is pretty strong by international standards - not to mention the advanced economies," IMF Resident Representative Thomas Richardson told Reuters.
The World Bank projected that India would remain comfortably the fastest growing large economy in 2016, at a rate more than a percentage point higher than China's.
In its report Global Economic Prospects, the Bank projected the Indian economy to grow at 7.8% in 2016 and China's to grow at a more modest 6.7%.
Get free access to our well-researched guides to help you do business in India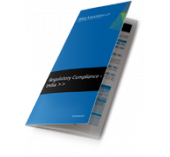 Regulatory Compliance in India
This information helps an investor comply with Indian regulations once they have set-up business in India.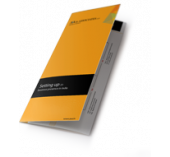 Setting-up in India
Updated inputs on setting-up procedures and compliances like entry options viz. Liaision, Branch, Project office, Subsidiary, LLP or a Joint Venture available to a foreign company intending to do business in India.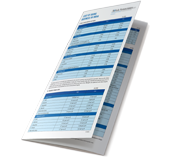 Cost of Doing Business in India
Make a planned decision with this handy information on the costs involved once a business is set-up in India. From cost of rentals or lease rates to monthly retainer's of certain professionals and cost of utilities like electricity, water, telephone etc., this is a useful update.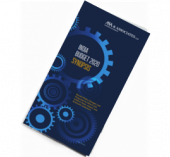 India Budget Synopsis 2020
In February every year, the Finance Minister of India provides a budget for India which has a direct bearing on investors, businesses, industries, corporates, common men. Our lucid version of the most relevant portion of the budget for our clients, associates and prospective businesses simplifies the complex version given by the Finance Minister.