Insider Trading and Price Sensitive Information in India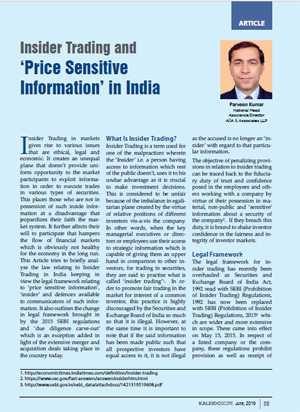 Parveen Kumar's article on 'Insider Trading' was published in Standing Conference of Public Enterprises' (SCOPE's) monthly magazine 'Kaleidoscope'.
The article explained the basics of Insider Trading focusing on key terms relevant to the topic and analysed the law relating to Insider Trading in India in view of the legal aspects of 'price sensitive information', 'insider' and defences available to communicators of such information.
Click here to download the article.