To the Ramparts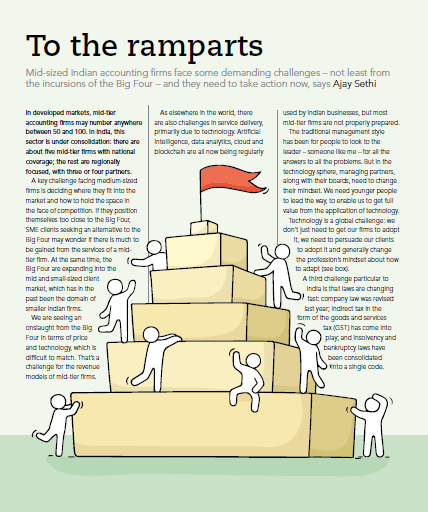 'To the Ramparts' is an article written by our Managing Partner, Ajay Sethi for Accounting and Business magazine of ACCA Global.
This article is about the challenges faced by medium size accounting firms to sustain and grow along with ever changing technology viz cloud computing, real time processes, etc. He further gives light on how ASA is adapting to these changes and challenges.
Click here to download the article.